About Journal
Manuscript Submission
Contact us
Austin Publishing Group
2500 Plaza 5,
Harborside Financial Center,
Jersey City, New Jersey, 07311,
USA
Tel: +1-201-655-7075
Fax: +1-201-266-3456.
Aims and Scope
Austin Journal of Infectious Diseases is an open access, peer reviewed, scholarly journal dedicated to publish articles in all areas of research in Infectious Diseases.
The journal aims to promote research communications and provide a forum for researchers and physicians to find most recent advances in the areas of Infectious Diseases.
Austin Journal of Infectious Diseases accepts original research articles, review articles, case reports and rapid communication on all the aspects of prevention and treatment of Infectious Diseases.
Research topics
Emerging Infectious Diseases
Diarrheal diseases
Fungal Infection
Epidemiology and Infection
Hospital Infection
Hepatitis B
Global Infectious Diseases
HIV/AIDS
Infection and Chemotherapy
Infection Control
Infection and Public Health
Immunology, Microbiology and Infectious Diseases
Infectious Diseases in Obstetrics and Gynecology
Infection, Genetics and Evolution
Infectious Agents and Cancer
Infection Prevention
Meningitis
Malaria
Lower respiratory infections
Measles
Ophthalmic Inflammation and Infection
Pertussis
Pediatric Infectious Diseases
Syphilis
Transplant Infectious Disease
Tropical diseases
Tetanus
Tuberculosis
Travel Medicine and Infectious Disease
Scope of the Journal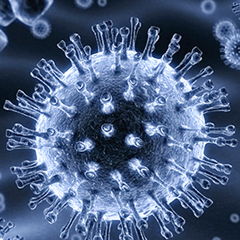 Emerging Infectious Diseases
Diarrheal diseases
Fungal Infection
CEpidemiology and Infection
Hospital Infection
Hepatitis B
Global Infectious Diseases