Review Article
Austin J Dent. 2j014;1(1): 1002.
The Advantages of the Photolysis of Hydrogen Peroxide Utilizing LED Light as a Hydroxyl Radical-Based Disinfection Methodology for Photoeradication of Dental Plaque Biofilms
Stamatacos C1* and Hottel TL2
1Department of Restorative Dentistry, University of Tennessee Health Science Center, USA
2Department of Prosthodontics, University of Tennessee Health Science Center, USA
*Corresponding author: Stamatacos C, Department of Restorative Dentistry, University of Tennessee, College of Dental Medicine, 875 Union Avenue, Memphis, Tennessee 38163, USA
Received: April 22, 2014; Accepted: April 25, 2014; Published: April 28, 2014
Abstract
The selective "targeting" of cells utilizing dye photosensitizes inherent in the conventional PDT paradigm was originally developed for eukaryotic (mammalian) cells and tissues. However, this methodology and the confusing array of protocols associated with its use may not be the best approach in eradicating prokaryotic (bacterial) cells in dental biofilm microenvironments.
The Photolysis of H2O2 utilizing LED light produces a more "global" eradication of microbes via the production of the lethal hydroxyl radical. This may be a more desirable approach, in part; due to the unique and structured way "pioneer" microbes form and grow in the oral plaque. Several dental researchers have investigated this methodology and have had notable success.
It is proposed that the search for different dye photosensitizes, corresponding light sources and their affinities for different phenotypes of bacteria in oral plaque biofilm is overcome by utilizing the Photolysis of H2O2 to create hydroxyl radicals. The advantages of the use of the photolysis of H20 with LED light versus conventional Photodynamic Therapy (PDT) as it applies to oral plaque biofilms are discussed.
Keywords: Photodynamic therapy; Antibacterial photodynamic therapy; Photodynamic antimicrobial chemotherapy; Photodynamic disinfection; Photolysis; Hydrogen peroxide
Introduction
Photodynamic Therapy (PDT) involves the activation of certain chemicals or dyes (photosensitizes) by light in the presence of oxygen producing reactive radicals that are capable of inducing cell death [1] and eradicating cariogenic bacteria due to the systems antimicrobial properties [2–7].
There are two mechanisms in the conventional PDT methodology by which the excited state photosensitize can react with bimolecular [1]. The Type I mechanism results in the production of highly Reactive Oxygen Species (ROS)(superoxide, hydroxyl radicals, hydrogen peroxide) [8]. Type II reactions produce the highly reactive state of oxygen known as singlet oxygen [1,8] (Figure 1). Type II reactions have been historically accepted as the major pathway in microbial cell destruction.
Figure 1: Schematic illustration of photodynamic therapy including the Jablonski diagram [8].












Figure 1:  Schematic illustration of photodynamic therapy including the Jablonski diagram [8].







Modern PDT protocols were developed for medical uses to target tissues in mammalian (eukaryotic) cells primarily used to treat tumors [9]. PDT has mostly developed as a cancer therapy [10]. Since it was found that some photosensitizers bind rapidly and selectively to microbial cells, it was suggested that PDT could be used as an antiinfective approach; this became a reality in themid–1990s [11].
The aim of many dental investigators has been an attempt to standardize a system of PDT by determining which photosensitizers, usually dyes, used in the medical model and corresponding wavelengths of light are most effective in the control or inactivation of a wide range of pathogenic oral bacteria. Typical photosensitizing dyes are toluidine blue, phthalocyanine, methylene blue, rose bengal, erythrosine, indocyanine green, and others [5].
Historically, various laser wavelengths of light have been examined, however, recently non–laser light sources such as Light– Emitting Diodes (LEDS) used in composite curing lights composites emitting light in approximately the 400–500 nm range [12] have been found to be an alternative to the use of lasers [13–17]. Due to these over whelming variances in the conventional PDT system, a reliable and effective method of treatment of microorganisms has yet to be confirmed [18] which has diminished the success of PDT [19].
During the photolysis of H2O2, visible light exposure in the presence of H2O2 results in accumulation of ROS in the bacterial surroundings [20]. It has been shown when H2O2 is exposed to light or laser radiation, the amount of hydroxyl radical generated changed according to the concentration of H2O2 and irradiation time [21].
"Global" Photoeradication of Microorganisms in Dental Microenvironments May Be a Better Approach Than Conventional PDT
Evidence indicates relatively non–specific bacterial killing provided by the Photolysis of H2O2 and LED light could actually be beneficial and not something to be avoided in dental microenvironments. This is due to 1) the unique and structured colonization of dental plaque 2) the easy penetration of hydrogen peroxide into even mature biofilm 3) the hydroxyl radical–based disinfection technique 4) the lack of production of resistant dental pathogens, and 5) the lack of "selfshielding" of conventional dye photosensitizes.
1) Dental Plaque is the term commonly used for the biofilm that is formed on the tooth surface and consists of a complex microbial community embedded in a matrix of polymers of bacteria and salivary origin [22]. The number of bacterial species in dental plaque is expected to rise into the thousands with the advances in mass sequencing techniques [23,24].
The formation of dental plaque involves a highly ordered pattern of sequential colonization (microbial succession) by a particular species of bacteria over time and it is the same for everyone [25,26]. Early biofilm consists of morphologically distinct palisading columns of cocci [27,28]. Studies have shown Streptococcus sanguis, Streptococcus gordonii and Streptococcus oralis are indigenous commensal speciesthat are among the first to colonize clean tooth surfaces [29–32].
Saliva acts as a vehicle for transporting the bacteria to the different surfaces of the condensed layer of salivary pellicle that formed at the base of the plaque. This is the biologically active substrate to which these "pioneer" organisms must attach [33]. Microbial aggregates akin to "planktonic biofilms," would be present in saliva, and their attachment to teeth would form dental plaque [34].
It is suggested that a more global eradication of dental plaque utilizing the production of the hydroxyl radical would allow "pioneer" organisms in the saliva to repopulate the salivary pellicle in the same orderly" lock and key" fashion that occurs as in a freshly erupted or clean tooth.
2) The low capability of conventional PDT photosensitizing agents to penetrate the deep layers of the biofilm is considered a pivotal factor [35]. Conventional dye photosensitizers are relatively much larger molecules when compared toH2O2 (Figure 2). H2O2 has been shown to penetrate even the deepest areas of a mature biofilm in an in vitro system [35]. By nature, H2O2 is a covalent and uncharged molecule that readily mixes with water and is treated as such in the body; thus it diffuses readily across cell membranes with ease where it has the capability to form highly reactive free radicals such as OH− radical [23]. The advantages of this interaction have been underestimated [35– 38] (Figure 2).
Figure 2: Molecules of Hydrogen Peroxide, Erythrosine and Methylene Blue [9-11].












Figure 2:  Molecules of Hydrogen Peroxide, Erythrosine and Methylene Blue [9-11].







Interestingly, clinical evidence emerges that some of the H2O2 producing oral streptococci seem to be reduced in their abundance in subjects having oral diseases like caries or periodontal disease [39– 41]. It is proposed this reintroduction of an oxygenated environment and ROS into the deepest levels of oral plaque biofilm could be advantageous in the eradication putative anaerobes and may help in re– establishing the predominance of the oral streptococci associated with health.
3) Although the singlet oxygen generated by the type II mechanism described in Conventional Photodynamic Therapy (PDT) can kill bacteria in biofilm [1,5,42], it is now believed that the reactivity and oxidizing power of hydroxyl radicals are higher than those of singlet oxygen [43]. Therefore, the hydroxyl radical disinfection system probably exerts a greater bactericidal effect than conventional PDT [44].
Interestingly, it is known that the hydroxyl radical is generated in the immunological response in the body to kill invading bacteria [45,46]. Furthermore, all three major classes of bactericidal drugs utilize a common mechanism stimulating the production of lethal amounts of hydroxyl radicals via the Fenton reaction [47].
Although hydrogen peroxide can be detoxified by endogenous antioxidants (enzymatic and non–enzymatic), no enzyme can detoxify the hydroxyl radical or singlet oxygen making them extremely toxic and acutely lethal, especially to microorganisms [20].
4) In Conventional PDT studies, PACT is equally effective against antibiotic–resistant and antibiotic–susceptible bacteria, and repeated photosensitization has not induced the selection of resistant strains [48,49]. In particular, hydroxyl radicals and singlet oxygen are thought to be free from induction of resistance because no defense mechanisms against these two ROS have been reported in living cells. From a clinical point of view, this is a major advantage of thisdisinfection system [44,50,51].
5) "Self–shielding" describes the absorption of light by the dye photosensitizer which itself can limit light penetration. It follows since hydrogen peroxide is a clear liquid, this phenomenon is not an issue [52,53].
Effects of Biological Enzymatic Activity of Microorganisms
It is well known that some species of microorganisms are equipped with enzymatic defense mechanisms that suppress oxidative stress caused by ROS [50,54]. As for defense mechanisms against H2O2, catalase, one such enzyme, is mainly responsible for these defense mechanisms, catalyzing a reaction in which H2O2 decomposes into water and oxygen [55–57]. Hence, the catalase activity of microorganisms might affect the microbiocidal effect of photolysis ofH2O2 [50]. However, the "flood" of concentrations of H2O2 used in the photolysis of H2O2 and LED light may overwhelm these defenses.
Applications to dentistry
The following investigators (Table 1) have provided significant evidence that this methodology is an advantageous and potent disinfection system for the Photoeradication of dental pathogens.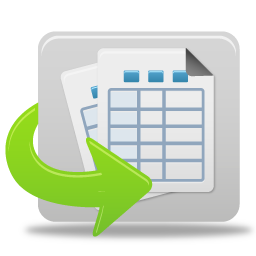 Table 1: Titania samples with phase compositions, the corresponding crystallite sizes, and specific surface areas.







  
    

 


      

Study 


    

 


      

Year 


    

 


      

Bacteria/Bioilm 


    

 


      

H2O2�Conc. 


    

Light Source/    Wavelength Irradiation time(s) 


  
  
    

 


      

 


      

Tanaka    MK, [21] 


    

 


      

 


      

2003 


    

 


      

 


      

none 


    

 


      

(H2O2) 13.5mM 


      

�various� 


    

PL*- 400-500 


      

nm 90 sec. various, HL- 400nm, HN-594 


      

(yellow)nm, HN- 632.8nm 


  
  
    

Feuerstein    O, [58] 


    

 


      

2006 


    

 


      

S. mutans 


    

0.3m 


      

3.0mM 


      

30mM 


    

MXE*- 450- 


      

490nm    20, 30, 40 


      

sec. 10min. 


  
  
    

Steinberg    D, [59] 


    

2008 


    

Bioilms-S. mutans 


    

3 to 300mM 


    

400-500 nm 30 


      

or 60 sec. 


  
  
    

 


      

Ikai    H, [51] 


    

 


      

2010 


    

S.aureus, A.actinomycetemcomitans, S.mutans,E.faecalis** and bioilms of each 


    

 


      

1M,    200mM 


      

300mM 


    

 


      

405nm    3 min. 


  
  
    

 


      

Feuerstein    O,� [60] 


    

 


      

2012 


    

 


      

S. mutans-Bioilm 


      

(and tooth enamel) 


    

 


      

30mM 


      

300mM 


    

non-coherent blue light 30, 60 sec. 


      

(400-500 nm) 


  
  
    

 


      

Nakamura    K, [50] 


    

 


      

2012 


    

 


      

S. aureus 


      

C.    albicans 


    

 


      

250mM 


    

LED 400nm+- 


      

20nm 1,5,10 min. Output power- 300mW 


  
  
    

 


      

 


      

Shirato    M, [61] 


    

 


      

 


      

2012 


    

 


      

 


      

S. mutans 


      

E.    faecalis 


    

 


      

 


      

1000mM 


    

250, 500, 750, 


      

LED    400+- 20nm 


      

15,30,45,60    sec. 


      

(different temp.: 25,35,45,55 


      

degrees C) 


  
  
    

 


      

Hayasshi    E, [62] 


    

 


      

2012 


    

 


      

S.aureus 


    

 


    

1mol (-1) dual    wave length LED 2 min. 


      

400 and 465 nm 


  















Table 1:  Titania samples with phase compositions, the corresponding crystallite sizes, and specific surface areas.







Evidence for safety of H202 and OH radical production
As for the safety of this system, 1.0 M H2O2 which is almost equal to the 3% H2O2 used as an oral disinfectant [63,64], was used as a substrate for hydroxyl radical generation. A subcommittee of the US Food and Drug Administration [65], also concluded that hydrogen peroxide is safe in concentrations of up to 3% and is used in medical treatment for disinfection. Even if H2O2 remains in the oral cavity, it quickly decomposes to water and oxygen [44].
There is the concern the hydroxyl radical–based disinfection technique presented in the Yamada, Kanno study might cause acute oxidative damage to the oral mucosa [66]. However, this study showed that three treatments of their disinfection technique had no detrimental effects in terms of histological examination.
ESR analysis demonstrated that the generation of hydroxyl radicals stopped immediately after the cessation of laser irradiation. Thus, the generation of hydroxyl radicals is controllable and the disinfection system can be used safely in the oral cavity [44]. The hydroxyl radical is free from residual toxicity because of its extremely short–half life, approximately 10−9 s [67,68]. Finally, antimicrobial effects can be confined by careful topical application of hydrogen peroxide and the area of irradiation can be restricted.
Visible light is preferable to UV light because UV irradiation might not only photolyzeH2O2 but also damage normal tissues [44]. In addition, visible light is much safer than UV light for operators when the disinfection system is applied in a clinical setting [44].
The possible involvement of hydroxyl radicals in chemically induced carcinogenicity has been reported in several papers [69–73]. However, other studies [74–77] support the notion that long–term exposure of cells to heavy metals is required to cause carcinogenicity, even though the hydroxyl radical is a causative factor [78].
Prior to clinical testing, by Yamada [66], the safety of their system, the risks of mutagenicity and carcinogenicity were examined and reviewed in the literature [78]. It is concluded that there is little risk of carcinogenicity as long as the hydroxyl radical is for short term treatment of the oral cavity as reported in one of their previous studies [50,78].
Possible beneficial effects of the hydrogen peroxide and the hydroxyl radical
Possible advantages on the use of the hydroxyl radical have been reported [79–82]. A single treatment had no detrimental effects on the healing process histologically and there was an acceleration of the wound healing process observed [66]. Therefore, it is suggested that the disinfection technique does not have injurious effect on the healing process of the wounded skin and rather has a healing effect [66].
1. Conclusion Oral plaque biofilm development consisting of prokaryotic cells presents a different substrate– environment than mammalian cell (eukaryotic cells) in tissues. PDT for the eradication of mammalian cells and tissues, such as treatment for tumors presents a different paradigm.
2. Hydroxy l radicals generated by photolysis of H2O2 using LED could be adopted as a superior disinfection system. The advantages of the photolysis of H2O2 and LED light Methodology include:
"Universal" killing of microorganisms in dental plaque biofilm may be utilized because of the unique and structured way pioneer microbes form and grow in oral dental plaque microenvironment.
H2O2 easily penetrates deep layers of biofilm.
It is unlikely that bacteria would develop resistance to the cytotoxic action of H2O2 or OH− radical.
Does away with the confusing array of Conventional PDT parameters presently being investigated
It is unlikely that bacteria would develop resistance to the cytotoxic action of H2O2 or OH− radical.
"Self–shielding" phenomenon is not an issue
Absence of genotoxic and mutagenic effect
Possible beneficial effects in wound healing
Practical, readily available, cost efficient Methodology for the practicing dentist
The production of the hydroxyl radical via the photolysis of H2O2 by LED light is possibly a "universal" effective methodology that warrants further investigation for the control and eradication of oral plaque biofilm in all dental microenvironments.
References