Review Article
J Dis Markers. 2015; 2(4): 1033.
Understanding the Role of microRNAs in the Pathogenesis of Intracranial Aneurysms
Wright MC, Medel R, Dumont AS and Amenta PS*
Department of Neurosurgery, Tulane University Medical Center, New Orleans, USA
*Corresponding author: Amenta PS, Department of Neurosurgery, Tulane University Medical Center, New Orleans, USA
Received: October 15, 2015; Accepted: November 12, 2015; Published: November 17, 2015
Abstract
Treatment options for the management of intracranial aneurysms (IA) remain associated with significant morbidity and mortality. As a result, there is a need to identify biochemical markers predictive of the presence of IAs and the risk of rupture. Genetic factors play a key role in IA pathogenesis, as evidenced by the increased susceptibility to IA formation and rupture in the familial form of the disease. microRNAs (miRNAs), which modulate gene expression, have been demonstrated to be differentially expressed in multiple disease states. To date, little data exists pertaining to miRNA expression and IAs. We review the literature examining miRNA expression and IA formation, progression, and rupture. The relationship between miRNA expression profiles and the specific molecular and cellular processes driving IA genesis are examined. The potential clinical relevance of miRNA is also discussed, as it relates to improving the means by which the risk of rupture is estimated.
Keywords: Intracranial aneurysms; microRNA; Genetic markers
Abbreviations
IA: Intracranial Aneurysms; miRNA: microRNA; aSAH: aneurysmal Subarachnoid Hemorrhage; mRNA; messenger RNA; miRISC: RNA-Induced Silencing Complex; UTR: Untranslated Region; ECM: Extracellular Matrix; TGF-β: Tissue Growth Factor-β; VSMC: Vascular Smooth Muscle Cell; NF-κB: Nuclear Factor-kappa B; IL-6: Interleukin 6; IL-8: Interleukin 8; ICAM-1: Intercellular Adhesion Molecule-1; VCAM-1: Vascular Cell Adhesion Molecule; MMPs: Matrix Metalloproteinases; TIMPs: Tissue Inhibitors of Matrix Metalloproteinases; VEGF: Vascular Endothelial Growth Factor; NF- κB: Nuclear Factor kappa-B; TNF-α: Tumor Necrosis Factor-α; IL- 1β: Interleukin-1β; MCP-1: Monocyte Chemo Attractant Protein-1; qPCR: Quantitative PCR; AAA: Abdominal Aortic Aneurysms.
Introduction
Intracranial aneurysms (IAs) affect 3-6% of the general population and have an annual rupture rate of 1-3%, resulting in approximately 27,000 aneurysmal subarachnoid hemorrhages (aSAH) in the United States each year [1-3]. The morbidity and mortality of aSAH remains high, with as many as 50% of cases resulting in death, and up to 50% of survivors suffering significant permanent disability [4]. Current microsurgical and endovascular treatment of IAs remains associated with significant risk, which may exceed the annual risk of rupture [5]. Thus, there is a need for both an improved understanding of factors contributing to rupture and the development of noninvasive means by which to identify those aneurysms with a higher risk of rupture.
Currently, establishing the risk of rupture for an individual aneurysm is imprecise and depends on morphologic features of the aneurysm and an assessment of the clinical history of the patient. Aneurysm location, irregularities of the aneurysm dome, and size remain the most relied upon features, with increasing size and posterior circulation location being associated with a higher risk. The clinical picture of the individual patient also contributes to decision making, as a history of hypertension, smoking, alcohol abuse, and positive family history increase the risk of rupture [1].
In an attempt to overcome the limitations of the current methodology, there has been a concerted effort to further delineate the mechanisms of aneurysm formation, growth, and rupture. These investigations have largely focused on the molecular and cellular pathways involved in vascular disease, including, the chronic and pathologic inflammatory response, hemodynamic stress, and the identification of predictive biomarkers. Furthermore, the recognition of genetic markers associated with IAs has played an increasingly important role in the understanding of their pathogenesis. microRNAs (miRNAs) represent one such class of molecular regulating molecules involved in the gene expression underlying aneurysm formation (Table 1).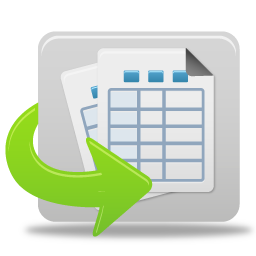 Table 1: Summary of miRNA and their associated regulatory function. Upregulation and downregulation in IAs and the role in IA pathogenesis is described.





  
    

microRNA 


    

Normal    Role 


    

Upregulation/    Downregulation in IA 


    

Role    in IA Pathogenesis 


    

Source 


  
  
    

miR-1 


    

VSMC    differentiation, expression of contractile proteins 


    

Downregulated 


    

[8,    78] 


  
  
    

miR-133 


    

Prevents    VSMC proliferation, inhibits change from contractile to synthetic VSMC    phenotype 


    

Downregulated 


    

[79] 


  
  
    

mirR-7 


    

Negative    regulator of collagen expression in dermal fibroblasts 


    

Downregulated 


    

[58,    80] 


  
  
    

miR-29 


    

Post-transcription    suppression of elastin and ECM protein genes; miR-29b suppresses MM2    expression; miR-29a related to immune function 


    

Downregulated    in human IA specimens; upregulated in murine cardiac models 


    

Increased    levels found in plasma of smokers. 


    

[8-10,    35, 81- 87, 100] 


  
  
    

miR-34a 


    

Tumor    suppressor 


    

Upregulated 


    

Associated    with decreased SM22a protein, which normally maintains VSMCs in contractile    phenotype 


    

[89-94] 


  
  
    

miR-155 


    

Modulates    endothelial cell cytoskeletal organization in response to shear stress 


    

Upregulated 


    

Induces    expression of pro-inflammatory genes (with macrophage-derived expression of    miR- 342-5p) during atherosclerosis progression 


    

[53,    110,111] 


  
  
    

miR-342-5p 


    

Expressed    by activated macrophages as part of inflammatory response 


    

Upregulated 


    

Contributes    to atherosclerosis by inducing expression of pro-inflammatory genes (with    miR- 155) such as NOS2 


    

[109-111] 


  
  
    

miR-181b 


    

Systemic    administration to mice results in diminished vascular inflammation 


    

Downregulated 


    

Rapidly    downregulated in human endothelial cells exposed to TNF-α 


    

[114,    115] 


  
  
    

miR-16 


    

Expressed    by vascular endothelial cells; associated with angiogenesis 


    

Upregulated 


    

Unclear—potentially    useful marker for assessing IA risk 


    

[58,    60] 


  
  
    

miR-25 


    

Expressed    in airway SMCs, possibly in VSMCs 


    

Upregulated 


    

Unclear—potentially    useful marker for assessing IA risk 


    

[58] 


  
  
    

miR-24 


    

Upregulated 


    

Suppresses    TGF-β signaling, resulting in VSMC phenotypic switch 


    

[35,    88] 


  











Table 1:  Summary of miRNA and their associated regulatory function. Upregulation and downregulation in IAs and the role in IA pathogenesis is described.







We review the current data relating to miRNA as it relates to IA progression and rupture. The association between miRNA expression and the specific molecular and cellular processes driving IA formation and rupture are discussed. We conclude by examining the potential utility of miRNAs as clinically relevant biological markers in the management of IAs.
MicroRNA Suppression of mRNA Translation
MicroRNA (miRNA) are small (18-25 nucleotides), highly conserved, non-protein-coding RNAs that play a critical role in the post-transcriptional regulation of gene expression [6-10]. Currently, it is estimated that between 30 – 75 % of human gene expression is regulated by miRNA [7,8]. There are approximately 1,000 miRNAs involved in the regulation of human gene expression, of which 800 have been identified and sequenced [11]. miRNA is expressed in both tissue- and phase-specific patterns that reflect the specific physiological processes they regulate [7,8]. miRNA suppresses messenger RNA (mRNA) translation into protein through low target complementarity and regulates mRNA degradation through high miRNA-mRNA complementarity [12].
A detailed analysis of the pathways involved in miRNA synthesis and mRNA binding are beyond the scope of this review, however, the following provides a short synopsis of the processes. miRNAs are transcribed by RNA polymerase II within the nucleus and miRNA maturation then depends on two RNase III endonucleases, Drosha and Dicer [13-16]. In the nucleus, Drosha processes primarymiRNA into pre-miRNA, while Dicer then cleaves pre-miRNA into 22-nucleotide double-stranded mature miRNA within the cytoplasm [17]. The miRNA guide strand is incorporated into an RNA-induced silencing complex (miRISC), which will direct miRNA to the target mRNA for degradation or translation inhibition [18]. miRNAs may also be relocated to the nucleus or exchanged with other cells via exosomes. miRNA acts on mRNA by binding to the 3'-untranslated region (UTR) of the target mRNA to be suppressed [9,10]. Multiple miRNAs can bind to the same 3'-UTR of a target mRNA in a cooperative fashion, resulting in greater stability or in more effective inhibition of translation. Each miRNA can regulate many different target mRNAs [19].
Changes in miRNA expression in patients with IAs is welldocumented, however, the specific cellular functions and pathways influenced are largely unknown [20]. Multiple pathologic processes have been implicated in the formation of IAs, including, activation of the immune/inflammatory response, organization of the extracellular matrix (ECM), endothelial cell dysfunction, tissue growth factor-β (TGF-β) signaling, vascular smooth muscle cell (VSCM) phenotypic changes, and apoptosis [21-25]. Analysis of the miRNAs linked to IAs demonstrates an association between these miRNAs and these cellular and molecular mechanisms [20].
Differential Expression of miRNA in Intracranial Aneurysms
A significant subset of IAs is familial, highlighting the underlying contributions of genetics to their formation, progression, and rupture. Compared to the general population, first-degree relatives of IA patients possess a three- to fivefold higher risk of IA [26,27]. Multiple authors have identified genetic polymorphisms associated with an increased risk of IA rupture [28-31]. Furthermore, there is sufficient evidence to link changes in gene expression to the molecular mechanisms involved in IA pathogenesis, including, endothelial and VSMC dysfunction, ECM remodeling, and inflammation. Chen et al. reported differential expression of 2129 genes in the setting of ruptured IAs [32]. 1062 genes were upregulated and 1057 genes were downregulated. Li et al. demonstrated significant differences in the expression of 1,160 genes in the tissue of unruptured aneurysms compared to normal blood vessels [33]. Among these differentially expressed genes were inflammation-related genes and genes related to the ECM [33].
Examination of IA genetics has identified links between IAs and miRNA expression. Li et al. demonstrated that the CC genotype of miRNA-34b/c rs4938723 was significantly associated with a decreased risk of IA compared to the TT genotype [34]. Lee et al. reported differential expression of miRNAs in aneurysm tissue compared to control arteries in a rat model of IA [35]. IA tissue demonstrated greater than 200% over expression of 14 miRNAs and downregulated expression of greater than 50% for 6 miRNAs compared to controls.
Comparing IAs and control vessels, Liu et al. demonstrated distinct patterns of global expression in 157 miRNAs [20]. IA tissue was associated with upregulation of 72 and downregulation of 85 miRNAs compared to control vessel tissue. Of those miRNAs differentially expressed in the IAs, there were multiple miRNAs associated with endothelial and VSMC function. miRNAs associated with endothelium, including, members of the let-7 family of miRNAs, miR-17, miR-23b, miR-126, hsa-miR-24-1 and miR-222, were all differentially expressed in IA tissue [36,37]. miR-1, miR-10a, miR-125b, and miR-26a, which are associated with the proliferation, apoptosis, and phenotypic switching of VSMCs, were also found to have altered expression in IAs [20,38,39]. Gene functional annotation analysis was performed to identify a relationship between altered miRNA expression and molecular and cellular processes linked with aneurysm formation and rupture. Identified miRNAs were associated with blood vessel development, smooth muscle cell proliferation, and programmed cell death, response to oxidative stress, ECM organization, TGF-β signaling pathway, innate immune response, and leukocyte activation [20].
Jiang et al. compared the miRNA profiles of normal middle meningeal artery segments against those of wall samples from ruptured IA domes [8]. 30 miRNAs were identified as being differentially expressed between the normal controls and the IA walls. Interestingly, 29 of those miRNAs were upregulated in the microarray analysis, while only one was downregulated. qPCR confirmed significant differences in expression for 18 miRNAs and failed to demonstrate statistically significant differences in the additional 12. Multiple miRNAs within the hsa-mir-1/has-mir-133a, hsa-mir-143/hsamir- 145, hsa-mir-23b/hsa-mir-24-1, and hsa-mir-29b-2/hsa-mir-29c clusters were downregulated two-fold in the IA specimens compared to normal vessel controls [8]. Additional analysis of differentially expressed miRNAs shed light on the molecular and cellular processes associated with these miRNAs. 11 miRNAs were associated with twelve cellular processes linked to aneurysm formation and rupture, including, inflammatory cell migration, endothelial dysfunction, and changes in VSMCs [8].
miRNA Expression Profiles and the Mechanisms of Intracranial Aneurysm Genesis
Endothelial dysfunction
IAs most commonly arise at vessel branch points, highlighting the role of perturbations of blood flow and shear stress in the pathologic vascular remodeling that is associated with aneurysm formation [40]. Shear stress has been shown to initiate a prolonged inflammatory response, which is particularly intense at vessel bifurcations [41]. The endothelium, the interface between blood flow and the vessel wall, plays a central role in the response to mechanical stress on the vasculature [42-44]. Endothelial cells process the mechanical stimuli of shear, stretch, and flow through mechanotransduction. Multiple mechanical sensors at the endothelial cell apical and basal surfaces allow these cells to alter their physical structure and initiate intracellular cascades that result in a sustained inflammatory response [45-47]. Nuclear factor-kappa B (NF-κB) plays a significant role in endothelial dysfunction and the resultant pro-inflammatory state implicated in multiple vascular pathologies, including, atherosclerosis and IAs [44,48]. The NF-κB pathway initiates a series of events leading to further activation of cellular adhesion molecules (CAMs) and the expression of inflammatory cytokines, including, interleukin 6 (IL-6), IL-8, intercellular adhesion molecule 1 (ICAM- 1), vascular cell adhesion molecule (VCAM-1), and E-selectin [49- 51]. These signaling molecules recruit monocytes, which transmigrate into the sub endothelial space, thereby increasing the permeability of the endothelium [40,52]. There is mounting evidence that miRNAs play critical roles in the processes underlying normal endothelial cell function and dysfunction. miRNA-155 has been demonstrated to modulate endothelial cell cytoskeletal organization in response to shear stress [53]. miRNAs have also been shown to target connexins and vascular endothelial-cadherin, key proteins involved in the maintenance of endothelial permeability [54,55].
Endothelial dysfunction has also been implicated in IA progression through the initiation of pathologic angiogenesis. Proliferation of microvasculature within IA walls is a proposed mechanism by which inflammatory cells access the tunica media and degrades the VSMC layer and ECM [4,56,57]. Li et al. demonstrated altered expression of multiple members of the let-7 family of miRNAs and miRNA- 18a in patients with IAs [58]. Endothelial cells strongly express these miRNAs and play a role in endothelial-driven angiogenesis [59]. miRNA-16 is also expressed by endothelial cells and is associated with angiogenesis [58,60].
Vascular smooth muscle cells and the extracellular matrix
VSMCs represent the primary cellular component of the tunica media and maintain vessel wall integrity. Under physiologic conditions, these cells display a contractile phenotype, but maintain the ability to undergo a phenotypic switch to a secretory phenotype when exposed to inflammatory stimuli. The VSMC secretory phenotype is characterized by a loss of the markers of contractility and the expression of pro-inflammatory cytokines and matrix metalloproteinases (MMPs) [61-66]. Endothelial dysfunction, hemodynamic stress, and direct injury have all been identified as stimuli capable of inducing this phenotypic change [67,68]. Secretory VSMCs also become migratory, resulting in a loss of mural cells and weakening of the vessel wall [25]. IA formation is defined by progressive thinning of the tunica media, cellular loss, and erratic VSMC migration and apoptosis [67,69,70]. Ruptured aneurysms more commonly demonstrate hypo cellular and hyalinized walls when compared to unruptured aneurysms [71].
Jiang et al. identified 18 miRNAs within 4 clusters that were significantly downregulated in the IA domes of 14 patients presenting with ruptured aneurysms [8]. These clusters were all found to be associated with varying cellular processes regulating VSMC phenotype and maintenance of the ECM [72-77]. miRNA-1, which is induced during VSMC differentiation and increases the expression of VSMC contractile proteins, was among the downregulated miRNAs [78]. miRNA-133, which prevents VSMC proliferation and inhibits the phenotypic change from contractile to synthetic VSMC phenotype, was also found at significantly diminished levels [79].
Li et al. found a significant upregulation of miRNA-7 in IA patients. miRNA-7 is a negative regulator of collagen expression in dermal fibroblasts [58,80]. The miR-29 family has been implicated in the genesis of IAs due to its role in the post-transcription suppression of the expression of ECM proteins [9,10,81-85]. These miRNAs were identified to suppress elastin and ECM protein genes in mouse models of aortic development [86]. Clinical studies have shown smokers to exhibit higher levels of miRNA-29b in their plasma than nonsmokers [87]. In a rat model of IA, Lee et al. observed over expression of miRNA-24 [35]. miRNA-24 suppresses TGF-β signaling, resulting in the VSCM phenotypic switch [88]. miRNA 34a is a tumor suppressor miRNA that influences both endothelial cells and VSMCs through its regulation of cell cycle arrest, apoptosis, and senescence in a p53-dependent or independent manner [89-91]. Multiple studies have also implicated miRNA-34a in age-related endothelial cell senescence and dysfunction [92-94]. Badi et al. demonstrated miRNA-34a upregulation in the arteries of aged mice [91]. Increasing levels of miRNA-34a were associated with decreased levels of SM22a, a protein that targets VSMCs and maintains these cells in the contractile phenotype.
Under physiologic conditions, maintenance of the ECM is largely dependent on a balance between the activity of matrix metalloproteinases (MMPs) and tissue inhibitors of matrix metalloproteinases (TIMPs) [64]. Perturbations of this balance result in increased breakdown of ECM proteins, including, collagen and elastin, resulting in weakening of the vessel wall and increased susceptibility to hemodynamic stress. As a result, ECM degradation has been identified as a key component of IA formation, progression, and rupture.
Western blot and immunohistochemical analysis of IA walls has identified MMPs within the tissue [23,95]. Elevated MMP-9 levels have been documented in the serum of aneurysmal subarachnoid hemorrhage patients [96,97].
Cigarette smoke, a stimulus of IA growth and rupture, induces the release of MMP-2 and MMP-9 by macrophages [98]. Aoki et al. demonstrated increased levels of MMP-2 and MMP-9 in rat IA walls [63]. Smokers have been demonstrated to have elevated levels of MMPs and diminished levels of TIMPs and elastin within their carotid arteries [99]. TIMP-1 and TIMP-2 have been identified as potentially having a protective role for IA progression due to their ability to limit MMP-related degradation of the ECM [64].
The importance of MMPs and TIMPs in IA growth and rupture can be seen in the analysis of miRNA profiles. miRNA-29b demonstrates anti-angiogenesis properties and works through the suppression of MMP-2 expression [100]. Murine cardiac models identified over expression of miRNA-1, miRNA-26a, miRNA- 30d, miRNA-24, miRNA-29a, miRNA223 and miRNA-181c in MMP-9 knockout mice, which resulted in a reduction of cardiac myocyte dysfunction and improved cardiac function [101]. Lee et al. demonstrated over expression of many of these same miRNAs in a rat model of advanced IA formation [35]. The authors hypothesized that upregulation of these miRNAs may represent a protective response aimed at correcting the deleterious imbalance between MMPs and TIMPs in IA walls, thereby preventing further aneurysm progression to rupture [35].
Vascular inflammation and miRNA expression
An abundance of evidence links vascular pathology to chronic inflammation, while the mechanisms of pathologic inflammation have been investigated as causative agents in IA genesis. A proinflammatory state has been shown to influence the processes associated with IAs, including, endothelial dysfunction, altered VSMC phenotypes, ECM degeneration, and transmuralinflammatory cell migration. Important inflammatory cytokines have also been linked to IAs, including, nuclear factor kappa-B (NF-κB), tumor necrosis factor-α (TNF-α), interleukin-1β (IL-1β), and monocyte chemo attractant protein-1 (MCP-1) [28,67,102-108]. miRNA expression has been shown to play important roles in immunomodulation and the inflammatory response, thereby contributing to multiple disease states [109]. As a result, miRNA-mediated inflammation in vascular disease, particularly in atherosclerosis and abdominal aortic aneurysms (AAAs), has been well-characterized [110-112]. Advances in these areas may be applicable to the understanding of miRNAdriven IA formation and progression.
Upregulation of miRNA-92a and miRNA-712, which participate in the inflammatory response and augment endothelial cell proliferation, have been shown to contribute to atherosclerosis [110]. Macrophage-derived expression of miRNA-342-5p works through miRNA-155 to induce the expression of pro-inflammatory genes during the progression of atherosclerosis [110,111]. Inhibition of miRNA-342-5p in a murine model resulted in a reduction of proinflammatory cytokines, such as, nitric oxide synthase 2 (NOS2) and limited the progression of atherosclerosis [109]. Zhang et al. found that inflammation may induce endothelial cells to release pro-angiogenesis-related miRNAs in the setting of atherosclerosis [113]. Although the exact function of miRNA-181b has not been clearly defined, systemic administration to mice results in diminished vascular inflammation [114,115]. Importantly, human endothelial cells exposed to TNF-α demonstrated rapid downregulation of miRNA-181b. Li et al. reported that inflammation in the setting of diabetes and hyperlipidemia alters VSMC function through the selective down-regulation of miR-10a, miR-139b, miR-206, and miR- 222 expression, leading to the vascular pathology associated with these disease states [116]. Maegdefessel et al. identified miRNA-24 as a mediator of vascular inflammation in murine models of AAA due to its regulation of macrophage and VSMC cytokine synthesis, stimulation of endothelial adhesion molecule expression, and VSMC migration [117].
miRNAs as Clinically Relevant Biological Markers of IA
At present, no definitive means by which to predict aneurysmal rupture exist. Decision-making is based on acquired clinical acumen, an evaluation of the IA morphology, and the clinical presentation of the patient. As a result, there is a need to identify biochemical markers predictive of the presence of IAs and impending rupture [118]. To date, these efforts have been met with limited success. Phillips et al. found a correlation between elevated serum lipoprotein (a) levels and the presence of IAs [118]. Sandalcioglu et al. found no association between vascular endothelial growth factor (VEGF) and the presence of unruptured IAs [119].
For a molecule to be of clinical utility, it should be reliably detectable, reproducibly measured, and be highly sensitive and specific for the pathologic entity of interest [7]. miRNAs represent a class of potentially clinically relevant biomarkers, in part, due to their presence within the circulation in a relatively stable state [7]. In the plasma and serum, miRNAs are found within microvesicles or in association with RNA‐binding proteins or lipoprotein complexes, which protect against enzymatic degradation [120]. There are multiple hypotheses regarding the origins of these circulating miRNAs, including, the cellular secretion of microvesicles and byproducts of dead cells [121,122].
From a practical standpoint, miRNA can be reliably detected in a stable form within the plasma and withstands multiple freezing and thawing cycles [123,124]. There is significant evidence that shows miRNA expression within human plasma changes in the setting of various pathologic conditions, including, myocardial infarction, diabetes mellitus, and hypertension [120,125]. Li et al. demonstrated upregulation of inflammatory-related miRNAs in the plasma of intracerebral hemorrhage patients [125]. Furthermore, miRNA expression is cell-, tissue-, and phase-specific, allowing for localization of the miRNA source and the mapping of the temporal evolution of the pathologic condition [126-128].
Currently, there is limited data identifying miRNAs as clinically relevant biological markers for the identification of IAs and impending rupture. Using microarray analysis, Li et al. detected 223 miRNAs in the plasma of ruptured and unruptured IA patients and in healthy controls [58]. Of these miRNAs, significantly different expression of miRNAs was observed between the serum of IA patients and controls. Importantly, patients with unruptured IAs demonstrated significant changes in 119 miRNAs, while significant alterations in expression were identified in 23 miRNAs in ruptured patients. Further analysis found 20 of these miRNAs to be changed in both ruptured and unruptured patients [58]. Quantitative PCR (qPCR) demonstrated miRNA‐16 and miRNA‐25 levels to be significantly higher in IA patients. Logistic regression analysis found miRNA-16 and miRNA-25 to be independent factors for IA occurrence. A trend of increased miRNA-let-7g was also observed in IA patients. miRNA- 188-5p was found in the plasma in a majority of IA patients, but not detectable in 13 of 15 healthy controls.
Aneurysm morphology, particularly the presence or absence of daughter blebs on the primary aneurysm dome, is used as an indicator of the risk of rupture [129,130]. The presence of these secondary blebs on the primary dome is indicative of progressive growth of the aneurysm, advanced weakening of the aneurysm wall, and a risk factor for impending rupture. Jin et al. studied miRNA expression in the plasma of normal controls, patients with unruptured aneurysms without blebs, patients with unruptured aneurysms with blebs, and aSAH patients [7]. The authors found upregulation of 68 miRNAs and no downregulation of the studied miRNAs in patients harboring an IA with a daughter bleb [7]. Patients with aneurysms lacking a daughter bleb possessed 4 upregulated and 9 downregulated miRNAs. aSAH patients demonstrated upregulation of has-miRNA- 3679-5p and hsa-miR-199a-5p and downregulation of 13 miRNAs. miRNA-21, miRNA-22, and miRNA-3665 were upregulated in patients with ruptured and unruptured IAs regardless of whether or not a daughter bleb was present.
There are two particularly important points to be made from this data. First, miRNA expression was significantly altered compared to healthy controls in ruptured and unruptured IA patients. This finding lends support to the proposed utility of miRNAs as biological markers for the identification of IAs. Second, the differential expression of plasma miRNA levels in patients with aneurysms with and without daughter blebs may be evidence of changing miRNA profiles at different time points in aneurysm development and progression. Thus, the cellular and molecular processes underlying aneurysm initiation, growth, and rupture may occur in distinct phases. Further understanding of the miRNA profiles of these phases represents a means by which to better distinguish those aneurysms unlikely to rupture from those unstable aneurysms with advanced dome weakness [7].
Conclusion
Despite significant advances in the endovascular and microsurgical treatment of aneurysms, the associated morbidity and mortality of intervention remains significant. The inherent risk of treatment must be weighed against the risk of rupture and its associated high likelihood of a poor outcome. At present, the ability to identify those aneurysms most likely to rupture remains limited. As a result, an effort to identify reliable biological markers of IA formation and progression is underway.
miRNAs represent an attractive area of study due to their presence in the plasma and their cell- and tissue-specific expression. Their differential expression in multiple disease states has been previously established, however, data pertaining to IA pathogenesis is limited. Currently, there is sufficient data to suggest that alterations in plasma miRNA are indicative of the presence of an IA. Some evidence exists that links miRNA expression to different phases of aneurysm genesis. Furthermore, investigation of miRNA expression profiles has begun to link these miRNAs to the molecular and cellular processes associated with IA formation. Endothelial dysfunction, alterations in VSMC phenotype, and perturbations of the inflammatory response all contribute to IA pathogenesis and appear to be reflected in the presence of specific miRNAs.
Practically, miRNAs exhibit structural and biological properties that render them a potentially useful clinical tool. Further investigation is needed to better understand the relationships between miRNA expression profiles and IAs. Ultimately, knowledge of the downstream effects of miRNA expression is required to better elucidate the functions of these molecules.
References