Review Article
J Endocr Disord. 2015; 2(1): 1018.
Hypoglycemia and PDX1 Targeted Therapy
Yu J¹, Liu SH¹, Sanchez R¹, Nemunaitis J² and Brunicardi FC¹*
¹Department of Surgery, University of California, USA
²Department of Surgery, Mary Crowley Cancer Research Center, USA
*Corresponding author: F Charles Brunicardi, Department of Surgery, University of California, Los Angeles, CA, USA
Received: November 07, 2015; Accepted: December 12, 2015; Published: December 15, 2015
Abstract
Hypoglycemia, which refers to dangerously low glucose level in blood, is a potential life-threatening condition. The causes of different types of hypoglycemia could vary. Multiple preventive and therapeutic managements for hypoglycemia are currently under investigations. Pancreatic and Duodenal homeobox 1 (PDX1), also known as insulin promoter factor 1, is one of the most important transcriptional factors for insulin and glucose regulation in pancreatic islet beta cells. Herein, this topic will review several aspects of hypoglycemia, including the causes of hypoglycemia, PDX1 function in insulin regulation, existing hypoglycemia animal models and the potentials of PDX1 targeted therapy in treating patients with hypoglycemia.
Keywords: Hypoglycemia; PDX1; Insulinoma; Diabetes
Abbreviations
DM: Diabetes Mellitus; PDAC: Pancreatic Ductal Adenocarcinoma; TK: Thymidine Kinase; GCV: Ganciclovir; RIP: Rat Insulin Promoter; Sstr: Somatostatin receptor
Introduction
Hypoglycemia, the technical term for low blood sugar (blood glucose), is a clinical syndrome defined by abnormally low blood glucose concentrations, usually less than 3.0 mmol/L (55 mg/dl) in adults, 3.9 mmol/L (70 mg/dl) in diabetic patients or 2.2 mmol/L (40 mg/dl) in infants. The symptoms caused by hypoglycemia usually come very quickly and include a feeling of hunger, shakiness, nervousness, sweating, confusion, sleepiness, dizziness, anxiety and weakness and can lead to unconsciousness and death [1-7]. In healthy human body, the concentration of blood glucose is closely controlled and normally maintained in a narrow range, approximately between 4.0 to 6.0 mmol/L (70 to 110 mg/dl). While glucose homeostasis is very complex, for the sake of this review, glucose homeostasis is mainly regulated by two hormones insulin and glucagon (Figure 1), which are both secreted by the islets of Langerhans within thepancreas [8-13]. The regulation of blood glucose homeostasis is involved in multiple layers of regulative mechanisms [12-20]. Insulin secretion from β cells of the pancreatic islets is stimulated by high glucose concentrations, which in turn, helps transport glucose from blood into cells for proper cellular function. Secondly, extra glucose can be stored either in liver or in skeletal muscle as glycogen to prevent high glucose concentrations in bloodstream. Thirdly, when blood glucose concentration falls after a meal or during exercise, insulin secretion decreases and glucagon, produced by alpha cells in the pancreas, signals the liver to break down glycogen and release glucose back into the bloodstream. In this case, stored glycogen can be used for energy between meals and blood glucose will rise to normal levels. β cells constitutively secrete a small amount of insulin into blood stream throughout the day and night, which is also essential to maintain blood glucose concentration and prevent the liver from over secreting glucose. In general, all these protective mechanisms for regulating blood glucose hemostasis prevent the human body from hypoglycemia [21-23]. Derangements in these mechanisms can lead to hypoglycemia.
Figure 1: Regulation of glucose homeostasis by islet hormones. Derangements of these mechanisms can lead to hypoglycemia.
    


    
    


    


    Figure 1: Regulation of glucose homeostasis by islet hormones.
Derangements of these mechanisms can lead to hypoglycemia.
    


    



Hypoglycemia
Hypoglycemia occurs in people of almost all ages, although the causes of hypoglycemia for infants, adults and the elderly may vary. Hypoglycemia can be classified as fasting, reactive, surreptitious, and artifactual [2,24-30]. Common causes of hypoglycemia include prolonged fasting, excessive effects of diabetic medicines, such as insulin, strenuous physical activity, or alcohol overconsumption [2,26-30].
Fasting hypoglycemia
Fasting hypoglycemia, which is also called post absorptive hypoglycemia, is diagnosed when a patient has low blood glucose concentration after physical activity, an overnight fast, between meals, usually 8 hours or longer in a patient after a meal. Common causes of fasting hypoglycemia include excessive effects of diabetic medications, strenuous physical activity, or alcohol overconsumption; Most cases of fasting hypoglycemia are believed to have underlying diseases (Table 1).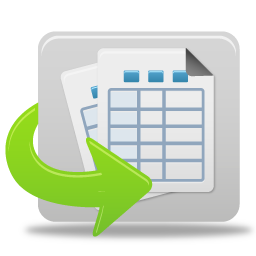 Table 1: Types of non-diabetic hypoglycemia.





  
    

Types of    non-diabetic hypoglycemia


    

Potential causes


    

References


  
  
    

Reactive    hypoglycemia


    

Pre-diabetes


    

[33,34]


  
  
    

Enzyme deficiency


    

[35-37]


  
  
    

Carbohydrate-rich    meal


    

 [38-40]


  
  
    

Nesidioblastosis


    

[41-43]


  
  
    

Fasting    hypoglycemia


    

Medications


    

 [44-46]


  
  
    

Alcohol


    

 [47-49]


  
  
    

Exercise


    

[50-52]


  
  
    

Liver disease


    

[53,54]


  
  
    

Insulinoma


    

[55,56]


  












Table 1:  Types of non-diabetic hypoglycemia.







Insulinoma is another cause for fasting hypoglycemia and affects relatively young patients. Insulinoma is a rare neuroendocrine tumor of the pancreas. The diagnosis of insulinoma relies on the demonstration of Whipple's triad, consisting of symptomatic hypoglycemia, documentation of hypoglycemia and resolution of symptoms upon glucose administration as well as imaging using CT scanning, endoscopic ultrasound and octreotide scanning. Insulinoma are benign in 90% of cases, however can cause severe and even lethal hypoglycemia. The treatment is surgical resection for benign insulinoma, however 10% of insulinoma are malignant; the patients suffer horribly from uncontrollable hypoglycemia for which there is no effective treatment.
Nesidioblastosis can cause hyperinsulinemic hypoglycemia because of neoformation of Langerhans islets, and it has been recognized in both adults and infants [31,32]. In adults, nesidioblastosisis associated with Roux-en-Y gastric bypass surgery requiring recurrent hospitalizations for hypoglycemia [33-45]. Congenital nesidioblastosis is also commonly referred to as persistent hyperinsulinemic hypoglycemia of infancy. It is usually caused by a number of genetic mutations, and symptoms can range from mild to severe. Severe cases can manifest as cyanosis or seizures, which can then lead to developmental delay if brain damage occurs. Although the clinical presentation between hypoglycemia induced byinsulinoma and nesidioblastosis might be similar, the symptoms in patients with nesidioblastosis occur mainly postprandially (reactive hypoglycemia) and only rarely while fasting. In contrast, most patients with insulinoma have fasting hypoglycemia.
Reactive hypoglycemia
Reactive hypoglycemia, also called postprandial hypoglycemia, usually happens when blood glucose levels become dangerously low within 4 hours after a meal. Although the symptoms of reactive hypoglycemia are similar to that of fasting hypoglycemia, these two types of hypoglycemia have different causes (Table 1). It is believed that reactive hypoglycemia results from excess insulin secretion by islets following a large carbohydrate-rich meal. However, the mechanism of continuous elevated insulin secretion is still unclear. Possible causes include a pre-diabetic condition that results in improper regulation of insulin secretion or rare enzyme deficiencies that remain food undigested [46-56]. It is important to note that the symptoms of reactive hypoglycemia can occur without low blood glucose levels and therefore no immediate medical treatment is required for these cases of reactive hypoglycemia.
Hypoglycemia and diabetes
Diabetic hypoglycemia is diagnosed when low blood glucose concentrations of 3.9 mmol/L (70 mg/dl) or lower happen in patients with diabetes mellitus. It usually occurs as a consequence of diabetic therapies, especially exogenous insulin. Remarkably, of all the causes listed in (Table 1), hypoglycemia occurs most frequently in patients with diabetes as a result of diabetic therapies [57-59]. However, diagnosis and management of hypoglycemia in diabetic patients are quite different from non-diabetic ones [57,58,60-62].
Diabetes mellitus: It has been cited as one of the most challenging health problems in the US. It is a group of metabolic disorders characterized by hyperglycemia, in which the patients have very high blood glucose over a prolonged period of time, because of either inadequate insulin secretion, or improper responses to insulin, or both [63-65]. For patients with diabetes, insulin therapy and other diabetes medications are designed to decrease the high blood glucose levels back to a normal range. Over-dose of insulin or other diabetic medications can cause blood glucose level to drop too low, resulting in hypoglycemia. Therefore, diabetic hypoglycemia usually occurs as a consequence of anti-diabetic therapies in these patients. Other causes of diabetic hypoglycemia include prolonged fasting and excessive body activity without proper adjustment of food and medications.
Hypoglycemia and T1DM: T1DM, also known as juvenile-onset or insulin-dependent diabetes, is a type of diabetes where the auto immune attack destroys the insulin-producing β cells of the islets of Langerhans in pancreas, leading to insulin deficiency [64]. Patients with T1DM do not produce insulin, and must receive frequent insulin injections or reply on insulin pumps for continuous insulin supply [66,67]. Insulin injection for T1DM is the most common cause of severe hypoglycemia in young adults. These patients have to carefully monitor their blood glucose level and regulate insulin supply accordingly; however blood glucose levels can easily fall and result in severe hypoglycemia. Islet transplantation can potentially restore the function of islet cells and successfully stabilize glycemic control in these patients.
Hypoglycemia and T2DM: T2DM, also known as noninsulindependent diabetes mellitus or adult-onset diabetes [68], is the most common form of diabetes mellitus worldwide, accounting for more than 90% of cases. Different from to an absolute deficiency of insulin secretion from islets of pancreas in patients with T1DM, the T2DM is mainly characterized by hyperglycemia in the context of insulin resistance and relatively insufficient insulin secretion. Comparing to T1DM, patients with T2DM tend less likely to be hypoglycemic. The most common cause of hypoglycemia in T2DM is iatrogenic, which occurs when insulin analogues, insulin secret gouge drugs, or combined therapy cause blood glucose levels to fall below normal [69,70]. A retrospective review of 102 patients with diabetes reported that drug-induced hypoglycemic coma occurred in 97% patients out of the hospital. The annual prevalence of severe hypoglycemia caused by sulphonyl ureas in T2DM is 7% [71].
Hypoglycemia and T3cDM: The T3cDM is associated with exocrine pancreas disorders [72,73]. Chronic pancreatitis (approximately 78.5% of all T3cDM) is the most common cause for T3cDM, while pancreatic cancer (approximately 8% of all T3cDM) is the second most common cause according to recent studies [74,75]. The glycemic control for patients with total pancreatectomyis challenging, because of complete lack of both glucagon and insulin secretions, as well as lack of a third islet hormone, pancreatic polypeptide. Hypoglycemia frequently happens in these patients due to the brittleness of their glucose regulation [72,74,76]. Islet transplantation restores functioning islet and can successfully stabilize glucose homeostasis in post-pancreatitis my patients [77].
PDX1 and Insulin Regulation
PDX1 regulates insulin expression
Pancreatic and Duodenal homeobox 1 (PDX1), also known as Insulin Promoter Factor 1 (IPF1), is a homeobox domain-containing transcription factor specific for pancreatic islet β cells. PDX1 functions as a master regulator for a variety of essential cellular events including embryonic pancreas development, maturation and maintenance of postnatal β cell functions [78-82]. PDX1 expression is firstly detected at embryonic day 8.5 in the dorsal and ventral buds that eventually fuse and give rise to pancreas. During embryonic development of pancreas, PDX1 is expressed in all precursor cells; while in the adult stage, PDX1 expression is more restricted to the nuclei of β cells and a small subpopulation of delta and PP cells in the islet [83]. It is known that PDX1 plays a central role in maintaining the mature β cell function and glucose metabolism through regulating the expression of multiple key endocrine β-cell-specific genes including insulin, glucokinase, islet amyloid polypeptide and the glucose transporter type 2 [84-89]. Deletion or homozygous inactive mutations in Pdx1 is lethal in mice due to whole pancreatic agenesis. Conditional knockout of Pdx1 gene in β cells of mice leads to overt diabetes, whereas knockingdown of Pdx1 expression results in decreased insulin secretion [90]. Pdx1 mutant zebra fish have the key diabetic features of reduced β cells, decreased insulin and elevated glucose levels [91]. In humans, heterozygous mutations in PDX1 have been associated with diabetes, including type 4 maturity-onset diabetes of the young (MODY IV) and non-MODY type 2 diabetes. In addition to diabetes, abnormal PDX1 is also involved in other Pathophysiologic conditions, such as chronic pancreatitis with decreased PDX1 expression and others. Overall, PDX1 has been demonstrated to directly regulate glucosedependent insulin expression and secretion.
PDX1 is associated with PDAC and insulinomas
PDX1 is mainly expressed and functions in islet β cells in adults. However, aberrant elevated PDX1 expression in pancreatic cancer and neuroendocrine tumors, including insulinoma, strongly suggested that PDX1 as a fundamental transcriptional factor for pancreas development may play an important role in tumorigenesis, especially in PDAC [92-94] and insulinoma [95,96]. PDX1 is able to promote Kras G12D oncogenic protein-induced development of PanIN, metaplasia and pancreatic ductal adenocarcinoma [97-99]. In addition, over expression of PDX1 in both benign cells (HEK293 and Human Pancreatic Ductal Cells), as well as pancreatic cancer cells (PANC1 and MiaPaca 2) and insulinoma cells (Min6 and βTC6 cells) lead to significant increases in cell proliferation, invasion and colony formation in vitro, as well as promotion of tumor growth in xenograft SCID mice [92,93,95]. Therefore, these studies suggest that PDX1 is involved in tumorigenesis of both PDAC and insulinoma.
A special type of pancreatic neuroendocrine tumor insulinomais a very rare benign tumor, raised from islet β cells that produce insulin, occurring in only 3-4 per million people [100-102], affect relatively young patients, mean patient age at diagnosis being 50 years old. These patients with insulinoma suffer horribly from uncontrollable hypoglycemia for which there is no effective treatment, because the expanded β cell mass continues to secrete insulin and disrupt the glucose regulation, causing severe hyperinsulinemic hypoglycemia.
Nesidioblastosis in adults is a complication of Roux-en-Y gastric bypass surgery requiring recurrent hospitalizations for hyper insulinemic hypoglycemia. Congenital nesidioblastosis is also commonly referred to as persistent hyperinsulinemic hypoglycemia of infancy. It is caused by a number of genetic mutations, and symptoms can range from mild to severe. Severe cases can manifest as cyanosis or seizures, which can then lead to developmental delay if brain damage occurs. The abnormal histologic aspects of the tissue included the presence of islet cell enlargement, islet cell dysplasia, β cells budding from ductal epithelium, and islets in opposition to ducts. Most congenital hyperinsulinism is caused by different mechanisms than excessive proliferation of β cells in a fetal pattern and the term fell into disfavor after it was recognized in the late 1980s that the characteristic tissue features were sometimes seen in pancreatic tissue from normal infants and even adults, and is not consistently associated with hyperinsulinemic hypoglycemia. As an important islet β cell specific transcription factor, PDX1 exerts its cellular functions under normal conditions by regulating expression of genes critical for insulin synthesis. In insulinoma cells, PDX1 was significantly over expressed in both human insulinoma specimens and mouse insulinoma cell line [95]. Knocking down of Pdx1 expression using bi-functional shRNA resulted in significant inhibition of insulin expression, Pdx1 expression and glucosestimulated insulin secretion, as well as cell proliferation in mouse β TC6 cells. Nanoparticle capsulated bash RNA-mPDX1 prevented death from severe hyperinsulinemic hypoglycemia in insulinoma SCID mice (Figure 2) [95]. Overall, PDX1 plays a significant role in regulating insulin synthesis and the expression level correlates with its insulinoma. A novel therapeutic strategy targeting PDX1 gene has been proved effective in preventing mortality for hyperinsulinemic hypoglycemia in an insulinoma mouse model.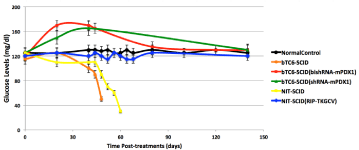 Figure 2: Duration of PDX1 targeted gene therapy in β TC6 and NIT1 insulinoma-induced hypoglycemia mouse models. Liposomal delivered shRNA-mPDX1 and bishRNA-mPDX1 therapies successfully prevented the risk of hypoglycemia and hypoglycemic death in two mouse models of hypoglycemia.
    


    
    


    


    Figure 2: Duration of PDX1 targeted gene therapy in β TC6 and NIT1
insulinoma-induced hypoglycemia mouse models. Liposomal delivered
shRNA-mPDX1 and bishRNA-mPDX1 therapies successfully prevented
the risk of hypoglycemia and hypoglycemic death in two mouse models of
hypoglycemia.
    


    



Hypoglycemia Animal Models
Severe hypoglycemia is a life-threatening disease; therefore hypoglycemic animal models are essential for designing and testing preventive and therapeutic treatments. So far, drug-induced hypoglycemic effects have been observed on multiple animal models, including mouse, rat, rabbit, dog and pig. Insulin administration induced hypoglycemia remains the most frequently use approach in animal models. Fasting-induced hypoglycemia rat models have been generated and studied since 1970s [103-105]. It has been reported that other medications including metformin, GLP1 analogs, DPP4 inhibitors, methadone [106], sulfonylurea [107], and sunitinib [108] are known to trigger hypoglycemia in various animal models. Moreover, exacts from herbal medicines exhibit hypoglycemic effects, including Cordycepsmilitaris [109], Camellia sinensis [110]. Besides, there were genetic engineered animal models reported to have moderate to severe hypoglycemia. Sstr5gene knockout mice and Sstr1/5 double gene knockout mice demonstrated hyperinsulinemic hypoglycemia and improved glucose in tolerance associated with elevated islet PDX1 expression [111,112], suggesting that Sstr genes are negative regulators for PDX1 and controlling PDX1 expression level in islets is critical for prevention of hyperinsulinemic hypoglycemia [96,113-115]. Ubiquitous expression of the constitutively active form of Pik3ca (H1047R) leads to hypoglycemia and hypoinsulinemia in mice [116]. MiR-378/378* microRNA gene knockout display hypoglycemia and increased hepatic triglyceride level with enhanced insulin sensitivity in mice [117]. RIP-Tag2 transgenic mice develop pancreatic β cell tumors leading to progressive autonomous insulin secretion and hypoglycemia, which is lethal when these transgenic mice reach the age of 3 to 4 months [118]. Mouse insulinoma cell line NIT-1 and β TC6 were used to generate insulinoma SCID mouse models; when implanted within the peritoneal cavity, these mice uniformly succumb to hypoglycemia within a mean of 60 days and are therefore a mouse model to study the preventive and therapeutic strategies for severe hypoglycemia [113,119].
PDX1 targeted therapy for hypoglycemia
Unfortunately, there are no effective therapies for severe hypoglycemia caused by insulinoma and nesidioblastosis. Surgical removal of malignancy continues to be the treatment of choice because these tumors generally respond poorly to chemotherapeutic agent regimens (fluorouracil, doxorubicin, and streptozocin) [120]. PDX1-targeted therapies could provide an alternative strategy to conventional therapies [12,13]. For example insulinoma-specific cytotoxicity using the suicide gene Thymidine Kinase (TK) driven by Rat Insulin Promoter (RIP), which is activated by PDX1,and antiviral drug Ganciclovir (GCV) delivered by a nontoxic, non-inflammatory liposomal delivery system, was successfully prevent hypoglycemic death in an insulinoma SCID mouse model [119]. Using liposomal delivery of RIP-TK resulted in euglycemia of the mice, whereas adenoviral delivery of RIP-TK causes significant hyperglycemia due to damage to the islets. More recently, a novel bi-functional shRNA nanoparticle targeting PDX1 significantly and effectively abated PDX1 in insulinoma and in pancreas islets, therefore reversed hypoglycemia in vivo in two mouse models [95,96,121,122]. Bifunctional shRNA nanoparticle prevented death from hypoglycemia in an insulinoma mouse model; glucose levels rose to 170mg/dl after three biweekly treatments then returned to normal by 90 days after treatment. In Sstr1/5-/- mice, fasting hypoglycemia was reversed by three biweekly treatments of bi-functional shRNA nanoparticles; glucose levels rose to slightly greater than 200mg/dl after treatment, the remarkably returned to euglycemia 90 days after therapy. Glucose levels before and after bi-shRNAmPDX1, shRNAmPDX1 and RIP RIPTK (GCV) treatments in two insulinoma-induced hypoglycemia mouse models are summarized in (Figure 2). These studies suggest that PDX1 targeted therapies could represent a promising therapy for severe hypoglycemia induced by insulinomas.
Conclusion
Severe hypoglycemia with extremely low blood glucose level is dangerous and a potential life-threatening condition. There are very limited therapeutic management options for multiple types of hypoglycemia and there are no effective therapies for hyperinsulinemic hypoglycemia due to malignant insulinoma and nesidioblastosis. PDX1 targeted therapies successfully restored glucose regulation in two mouse models of hypoglycemia and suggest a promising preventive and therapeutic strategy for severe hypoglycemia.
References