Special Article – Brain Injury Rehabilitation
Phys Med Rehabil Int. 2017; 4(3): 1122.
The Influence of Neuroendocrine and Sleep Disturbances on Recovery from Traumatic Brain Injury
Howell SN¹, Kreber LA¹*, Ashley JG1 and Griesbach GS1,2
¹Centre for Neuro Skills, Bakersfield, CA, USA
²Department of Neurosurgery, David Geffen School of Medicine at UCLA, Los Angeles, California, USA
*Corresponding author: Lisa Kreber, Centre for Neuro Skills, Research Department, 5215 Ashe Road, Bakersfield, CA 93313, USA
Received: August 28, 2017; Accepted: September 26, 2017; Published: October 03, 2017
Abstract
This article describes the relationship between sleep and neuroendocrine disorders following traumatic brain injury (TBI). There is evidence to support that sleep disorders and neuroendocrine dysfunction can negatively impact recovery and may be the underlying cause of some of the physical, cognitive and emotional symptoms experienced by patients following TBI. We will address the impact of TBI on the neuroendocrine system and sleep-wake cycles within the context of rehabilitation. Specifically, we will focus on the effects of TBI-induced neuroendocrine and sleep alterations and the influences these disorders have on rehabilitation outcomes. Findings from non-injured and injured patient populations are reviewed and support diagnosing and treating sleep disturbances and neuroendocrine dysfunction while the patient is undergoing rehabilitation. A better understanding of the interplay between neuroendocrine functioning and sleep may improve quality of life and rehabilitative outcomes after TBI.
Keywords: Traumatic Brain Injury; Rehabilitation; Outcome; Neuroendocrine Dysfunction; Sleep-Wake Disturbances
Introduction
The sequelae of chronic traumatic brain injury (TBI) have long term consequences that are addressed within the post-acute rehabilitation setting. Some of these include issues with memory, attention, balance, coordination, and emotional regulation [1]. A better understanding of the underlying mechanisms responsible for these issues is likely to maximize a patient's recovery. Both sleep and neuroendocrine disorders have been observed following TBI and have been linked to multiple factors that contribute to disability. Disturbances in sleep and neuroendocrine dysfunction have been associated with cognitive impairments including attention, memory and executive function as well as emotional regulation and fatigue [2-6].
This article will describe what is currently known about sleep and neuroendocrine function following TBI. More specifically, the effect of alterations in these systems on chronic outcome will be described. This article will also address the assessment, diagnosis and treatment of sleep and neuroendocrine disorders within the post-acute rehabilitative setting. The ability to detect and treat sleep and neuroendocrine abnormalities can impact the responsiveness to rehabilitation.
Neuroendocrine Function and TBI
Impact of TBI on the neuroendocrine system
Neuroendocrine dysfunction following TBI is not a rare phenomenon and has been investigated in both the acute and chronic phases of rehabilitation [3,7-15].
Structural damage to the neuroendocrine system may be caused by TBI induced white matter damage; thus affecting connectivity in hypothalamic and supra hypothalamic structures. Two-thirds of individuals at autopsy who did not survive their TBI were found to have structural abnormalities of the pituitary, pituitary stalk and/or hypothalamus [16,17]. On a cellular level, the somatotroph cells in the anterior pituitary, which produce growth hormone (GH), and the gondatroph cells, which produce luteinizing hormone (LH) and follicle stimulating hormone (FSH), are vulnerable to damage due to their location in the outer wings of the pituitary lobe and their relatively fragile blood supply [7]. Consistent with this observation, GH and testosterone are the most commonly deficient hormones following TBI [10,18- 21]. Corticotrophic and thyrotrophic cells are less vulnerable to injury given their more central location within the anterior pituitary lobe [7]. These findings are also supported with prevalence studies that indicate that cortisol and thyroid hormones are often less affected following brain trauma [3,10,22]. These findings are not surprising given that low cortisol is associated with increased mortality in patients with moderate to severe TBI (and thus, these individuals may succumb to their injuries prior to being screened for hypoadrenalism) [23]. There is a relative paucity of literature on chronic hypocortisolism, perhaps due to more detectable symptoms and no controversy surrounding cortisol replacement [24].
Prevalence studies of neuroendocrine dysfunction following TBI estimates incidence between 35 to 68% (Table 1). This variability may be due to methodological differences between studies such as patient selection (e.g. age of the patients and injury severity), timing of testing post-TBI, protocols for evaluating hormone levels (i.e. whether a provocative test was used or not), and confounding effects of medications and nutritional status [25].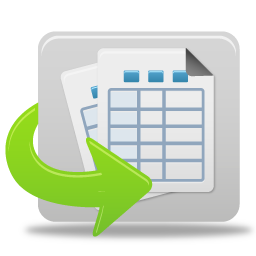 Table 1: Prevalence of Neuroendocrine Dysfunction Following TBI.








  
    

Author


    

Number    of Participants


    

Age    (years)


    

Time    Since TBI


    

Prevalence    of Neuroendocrine Dysfunction (%)


    

GH    axis Deficiency (%)


    

Gonadal    axis


      

Deficiency    (%)


    

Thyroid    axis


      

Deficiency    (%)


    

Adrenal    axis


      

Deficiency    (%)


  
  
    

Kelly    et al., 2000


    

22


    

20-52


    

3    months-23 years


    

36.4


    

18.2


    

22.7


    

4.5


    

4.5


  
  
    

Lieberman    et al., 2001


    

70


    

18-58


    

1    month-23 years


    

68.5


    

14.6


    

1


    

21.7


    

45.7


  
  
    

Bondanelli    et al., 2004


    

50


    

20-87


    

1-5    years


    

54


    

28


    

14


    

10


    

0


  
  
    

Aimaretti    et al., 2005


    

100


    

37


    

3    months


    

35


    

37


    

17


    

5


    

8


  
  
    

Agha    et al., 2006


    

102


    

15-65


    

6-36    months


    

28.4


    

17.6


    

11.8


    

1


    

22.5


  
  
    

Nemes    et al., 2015


    

126


    

42.4


    

48    months


    

57.1


    

39.7


    

23


    

16.7


    

10.3


  
  
    

Nemes    et al., 2016


    

63


    

37.5


    

1.1    years


    

68.3


    

50.8


    

23.8


    

22.2


    

9.5


  















Table 1: Prevalence of Neuroendocrine Dysfunction Following TBI.







Hypopituitarism following TBI is a dynamic process, with some hormone deficiencies resolving over time, and other deficiencies emerging over time [12,26-30]. Aimaretti and colleagues examined pituitary hormone levels in patients with mild, moderate, and severe levels of TBI at 3-months and 12-months post-injury [12]. Pituitary dysfunction was found in 32.8% of patients at 3 months and 22.7% of patients at 1 year. Seventy-five percent of the patients with single or multiple axis abnormalities at 3 months had returned to normal at 12 months. Conversely, 6% of patients who had normal pituitary hormone levels at baseline developed single axis pituitary dysfunction at 1 year, and 13% who had single axis deficiencies at 3 months had developed multiple deficiencies at 1 year. Interestingly, of the 32 patients with a mild TBI, 13 had chronic pituitary deficiencies, suggesting that the incidence of neuroendocrine dysfunction in mild TBI is considerable. Krahulik and colleagues followed 89 patients with post-traumatic pituitary dysfunction over time and discovered that 21% had developed neuroendocrine dysfunction [30]. Deficits in GH were most common, followed by hypogonadism. Schneider and colleagues reviewed the prevalence of pituitary dysfunction in 825 participants who were at least 5 months post-injury [28]. At least one hormonal abnormality was present in 38% of patients. The prevalence of post-traumatic pituitary dysfunction in individuals with mild, moderate, and severe TBI was 16.8, 10.9, and 35.3%, respectively; again demonstrating individuals with a less severe TBI are still at risk for developing hormonal deficiencies. Krahulik and colleagues observed that patients who recovered their normal axis function over time, and patients who were normal at the time of injury (or at 3 months post-injury), subsequently developed post-traumatic pituitary dysfunction [30]. These studies clearly suggest that early pituitary deficits may recover over time, and that conversely, normal pituitary function early after injury may become abnormal at 3-12 months. Recovery does not appear to occur in patients who develop deficiencies of all pituitary hormones (i.e., panhypopituitarism).
Taken together, it appears that at approximately 6-months post TBI, hormone deficits appear to be stable and relatively permanent [31]. Due to the fluctuations in hormone levels following TBI, consensus guidelines from the American Association of Clinical Endocrinologists and American College of Endocrinology have recommended that all patients with moderate to severe TBI be assessed for neuroendocrine dysfunction during the acute and chronic phases of their recovery [23,25] and patients with mild TBI who are experiencing symptoms should be offered hormone assessment [18,25,32]. An algorithm for the timing of a baseline hormone workup has been proposed by Ghigo and colleagues, and is as follows: For all TBI patients, regardless of severity, hormone assessments should be conducted during hospitalization, especially if hyponatremia and hypotension are present [18]. Assessments should be repeated at 3 and 12 months after any severity of TBI. Retrospectively, if patients with TBI have any signs or symptoms of hormone dysfunction, and are at least 12-month post-TBI, immediate hormone testing should be conducted, as it is unlikely that any hormone deficiencies are transient at this point [18]. Agha and colleagues proposed that morning cortisol levels be assessed 1-7 days post-TBI and treatment with glucocorticoids be initiated if a deficiency is observed [13]. They proposed re-assessment of anterior pituitary hormones in the postacute phase of recovery (3-6 months post-TBI).
Effects of TBI-Induced neuroendocrine alterations
Neuroendocrine dysfunction following brain injury has been associated with adverse effects in patients in the acute or chronic stages [33-37]. Post-traumatic pituitary dysfunction has been linked to reduced quality of life and rehabilitation outcomes with direct adverse effects on health outcomes including ischemic heart disease and shortened life span [38-40]. Understanding the signs and symptoms of hormone deficiency may assist in the timely diagnosis of and treatment of hypopituitarism. Clinical symptoms associated with hypopituitarism are dependent on the specific hormone axis affected, severity of the hormone deficiency, gender, and whether the deficiency is transient or permanent.
In healthy adults the gonadal hormones have been associated with cognitive functioning. Specifically, higher levels of LH have been associated with lower cognitive performance [41,42] whereas higher levels of FSH have been associated with preserved cognitive functioning [41]. Although estrogen and testosterone decline with age, these hormones are associated with memory and overall cognitive functioning [43,44]. Higher levels of testosterone have been associated with increased verbal and visual memory, as well as attention [44,45], and estrogen replacement has been associated with improved cognitive functioning in women [46,47]. The cognitive effects of thyroid deficiency include slowed speed of information processing, executive functioning deficits, impaired attention, and deficits in visual and verbal memory [48,49]. These deficits significantly overlap with those of TBI. Similarly, cognitive effects of growth hormone deficiency (GHD) in individuals without TBI include memory impairment, difficulty concentrating, and decreased IQ [3,50].
Neuroendocrine dysfunction has been associated with significant negative consequences in physical and metabolic functioning. The effects of hormone deficiency may potentially impede progress in rehabilitation, impair recovery and may even contribute to significant morbidity following TBI. Physical manifestations of glucocorticoid deficiency can include fatigue, pallor, myopathy, anorexia/weight loss, weakness, hypotension, nausea and hypoglycemia [39]. Some of the symptoms of a glucocorticoid deficiency overlap with those of a thyroid deficiency, specifically fatigue and myopathy. Other clinical indicators of thyroid deficiency include cold intolerance, constipation, weight gain, hair loss, dry skin, bradycardia, and hoarseness [26, 39]. Hypogonadism has been associated with adverse effects on reproductive functioning including infertility, decreased libido and impaired sexual function [51]. Physical symptoms of hypogonadism specific to women include ammenorrhea, osteoporosis, and premature atherosclerosis [51]. Testosterone deficiency in men is associated with decreased muscle and bone mass, erythropoiesis, hair growth, decreased energy, and impaired exercise tolerance [27]. If left untreated, hypogonadism can cause premature mortality secondary to cardiovascular disease [52]. Untreated adult onset GHD presents clinically as abnormal body composition, specifically decreased muscle mass [53], altered bone metabolism [54] and greater body fat [55] in conjunction with decreased exercise capacity, [38], fatigue [55] low energy, increased insulin resistance and unfavorable lipid profile [55]. Due to its adverse effects on metabolism and cardiovascular function [56] GHD may increase the risk of mortality [36,52,57,58].
Deficiencies in growth hormone, thyroid, corticosteriods and sex hormones have been associated with poor quality of life [59,60]. Maladaptive behaviors and affective disturbances are prevalent after TBI and can influence rehabilitation participation and functional outcomes [37,61-63]. Specifically, depression [3,18,50,64] and irritability [65] have been associated with hormone deficiencies. It has been difficult to parse out the effects of post-TBI depression and anxiety from that caused by neuroendocrine dysfunction. Prevalence rates of post-TBI depression are estimated to be 30-38% [66]. Pain, fatigue, sleep disturbance, cognitive dysfunction, apathy, decreased mobility, and emotional processing deficits can be present following TBI and may result in depression by themselves, or may have a cumulative effect with neuroendocrine dysfunction or the TBI itself.
From the discussion of hormones and their effects on functioning, it is easy to see how many of the symptoms of pituitary dysfunction significantly overlap with symptoms of brain injury. As such, a diagnosis of neuroendocrine dysfunction following brain injury is often missed. For instance, memory impairments, anxiety, depression, social isolation, deterioration in sex life, fatigue and unemployment are all issues associated with isolated brain injury and isolated neuroendocrine dysfunction [3,50].
Diagnosing neuroendocrine dysfunction in a rehabilitation setting
Early diagnosis of pituitary dysfunction and subsequent treatment can improve outcomes [30]; however, neuroendocrine dysfunction may be a delayed or undiagnosed condition due to masking effects of impairments secondary to TBI. The only way to truly rule out neuroendocrine dysfunction following brain injury is to screen for it. The American Association of Clinical Endocrinologists has recommended that all patients with moderate to severe traumatic brain injury (TBI) be assessed during the acute and chronic phases of their recovery [25]. Individuals who have sustained a mild TBI who are experiencing symptoms should be offered assessment [25].
Basal hormone screening involves assessing each individual axis of the pituitary separately. Serum levels of thyroid stimulating hormone (TSH) and free T4 should be measured to evaluate the thyroid axis. A diagnosis of central hypothyroidism can be made with a normal or low TSH and low levels of free T4 [67,68]. The gonadal axis is assessed by measuring baseline levels of FSH and LH, along with free and total testosterone levels in men and an estradiol level in pre-menopausal women, who are not menstruating regularly. Central hypogonadism can be diagnosed with low levels of testosterone or estrogens with either normal or low FSH and LH levels [20,36,69]. Prolactin levels should also be measured in both sexes, as increased levels can indicate underlying structural pathology of the pituitary [21,67]. Basal hormone levels for the thyroid, gonadal, and prolactin axes are sufficient for a diagnosis [12,29,69]. However, adrenal insufficiency and GHD may require provocative testing in addition to basal hormone screenings [3,18,25,32].
A diagnosis of adrenal insufficiency is likely to be captured in the acute phase of TBI due to the life-threatening effects of deficiencies in this hormone [59]. Determination of basal morning cortisol levels is necessary for initial screening of adrenal insufficiency. If cortisol levels are less than 500nmolL-1 in the post-acute phase of TBI, a referral to an endocrinologist is warranted for further assessment, including a dynamic stimulation test to assess adrenal reserve [3]. A provocative test of ACTH reserves is not practical in the acute setting where the factors such as sepsis and certain medications can influence the results [59]. Dynamic cortisol testing may be warranted in the post-acute phase of TBI if morning cortisol levels are deficient [25]. The cosyntropin stimulation test can directly assess adrenocortical response, and a blunted response suggests corticotropin deficiency [70]. It should be noted that it may take 6-8 weeks after TBI for patients with central hypoadrenalism to show an abnormally low response on this test [25]. Other provocative tests to evaluate adrenal function include the insulin tolerance test (ITT) and the metyrapone test, but these tests may not be practical or safe in medically unstable patients [25].
Direct serum assessment of GH is unreliable because of the pulsatile release of these hormones that result in pronounced serum fluctuations within 24-h period [3,71]. Insulin-like growth factor-1 (IGF-1) is often used as a surrogate marker of GH levels [18,32] however, 50% of adults with GHD have IGF-1 levels within the normal reference range [72]. Similarly, patients with a normal GH response can have low IGF-1 levels [18,64].
Peak GH secretion during provocative testing is used to assess the capacity of the pituitary to release GH [73]. The ITT is considered the ''gold standard'' in provocative tests for diagnosing GHD [18,74,75]; however, it cannot be safely performed in patients with seizures or severe cardiovascular disease [76,77]. This contraindication limits its use in patients with TBI. The glucagon stimulation test (GST) has comparable diagnostic accuracy and reliability as the ITT [32,78,79] and is well tolerated in patients with TBI. A single provocative test is sufficient for the diagnosis of GHD in adults [80]. It should be noted that basal hormone assessments and the results of provocative tests need to be interpreted within the context of the patient's medical history, clinical exam, and symptoms.
Treatment of neuroendocrine dysfunction
Given the significant overlap of symptoms between TBI and hormonal deficiencies, it follows that debilitating symptoms associated with neuroendocrine deficiency may be alleviated by hormonal replacement. As a result, patients with TBI and treated neuroendocrine deficiencies may be able to improve their rehabilitation outcome at a faster rate than those patients with TBI that did not receive hormone replacement. For some hormones, such as cortisol, symptoms of pituitary dysfunction can be life threatening and require hydrocortisone therapy immediately [40]. Once cortisol levels are within the normal range, replacement of other hormones, such as thyroid hormone, can be initiated [40]. Cognitive improvements, specifically in the area of verbal memory retrieval have been demonstrated with thyroid replacement [81]. Sexual function, libido, muscle, and bone formation improvements have been reported with testosterone replacement in men [82,83]. Improvements in cognitive functioning have been reported in women who have undergone estrogen replacement [46,47]. After GHD has been diagnosed, GH replacement is warranted. Most of the literature on hormone replacement following TBI focuses on GH replacement. GH replacement in adults without TBI has been shown to improve body composition through decreased waist circumference [55], increased muscle mass [84], improved metabolic profiles [55], and improved cardiac function [85]. Additionally, GH replacement has been shown to improve cognitive, psychiatric and physical functioning post-TBI [86-90]. Specifically, GH replacement was shown to improve tasks that assessed verbal learning, information processing speed, executive functions, and motor dexterity and speed for the dominant hand compared to the control group [87]. Similarly, Moreau and colleagues. found modest improvements for those patients replaced with GH on tasks that assess verbal memory, nonverbal memory, confrontation naming, and executive functions, but not on a test of cognitive flexibility [90]. In another study, Reimunde et al. assessed the impact of GH treatment in patients with moderate to severe TBI following 3 months of GH replacement [88]. Improvements were noted on tests of crystallized skills including vocabulary, Verbal Intelligence Quotient, and Full Scale Intelligence Quotient on the Wechsler Intelligence Scale. It should be noted that hormone replacement should be prescribed and monitored by an endocrinologist.
Neuroendocrine dysfunction following TBI is a significant issue that may impede recovery. Due to overlapping symptoms between TBI and hormone deficiencies, assessment of the neuroendocrine system may not be undertaken. Hormone replacement may improve cognitive, physical and psychosocial symptoms and may allow for more complete recovery following TBI.
Sleep and TBI
Impact of TBI on sleep
Sleep is known to be an essential component of daily living; critical for optimal cognitive processing, immune system functioning, emotional balance and general health. Disturbances in sleep have been linked to impaired attention, diminished executive functioning, and poor memory consolidation, as well as increases in emotional/ behavioral difficulties and maladaptive changes in SNS/HPA activation and inflammatory responses [2,46,91,92].
Sleep-wake disturbances (SWDs), including such disorders as insomnia and hypersomnia, excessive daytime sleepiness, REM sleep behavior disorder and sleep-disordered breathing (SDB), etc., have been identified in up to ~80% of brain injured patients; rates that are much higher than the general population [93]. Sleep disturbances may appear in the acute or post-acute phase, generally continue to worsen after brain injury [94,95] and may persist on a chronic timeline [96-100]. SWD may be a primary result of damage to the sleep-wake regulatory systems in the brain, or a product of secondary consequences of the injury such as depression, pain, anxiety, and pharmacologic treatments [95]. To our knowledge, no studies to date have been able to causally link damage to specific sleep-wake circuitry from TBI to post-injury SWDs. However many studies have shown correlations between abnormalities in the sleep-wake regulatory systems, and subjective and objective measures of SWD in brain injury patients and rodent models of TBI (referenced below).
A number of studies have identified hypothalamic abnormalities in patients with brain injury, more specifically, to the wake promoting hypocretin/orexin neurons concentrated within the hypothalamus [96,101,102]. The aforementioned studies have shown a decreased amount of hypocretin containing neurons in TBI patients, a decrease that persisted in some patients 6 months postinjury [101]. Additionally, patients with TBI and excessive daytime sleepiness have exhibited cortical hypoexcitability [103]. Decreased CSF levels of hypocretin may contribute to the hypoexcitability by reducing the amount of inhibition on GABAergic cells in the neocortex [103]. Involvement of the hypothalamus is especially pertinent due to its control over the pituitary gland, and speaks to the reciprocal nature of the sleep-wake and endocrine systems. In addition to hypothalamic disturbances, TBI patients show decreased levels of evening melatonin, a hormone that helps regulate sleepwake cycles [104]. Studies using animal models of TBI show similar findings, which support the role of hypothalamic dysregulation in disturbed sleep post-trauma. TBI in rodent models causes cognitive impairment and depressive-like symptoms at least 30 days following liquid fluid percussion induced injury [105]. These symptoms were also accompanied by a reduction in orexin producing neurons in the lateral hypothalamus [105]. Similar reductions in the hypocretin and cholinergic systems have been found using controlled cortical impact models, with corresponding disruptions in the normal sleep-wake cycle [106,107].
In addition to the objective disturbances in the sleep-wake regulatory systems, clinical observations have shown an increased amount of sleep immediately following brain injury (acute posttraumatic sleep). Rodent models are now beginning to investigate the mechanism and function of this phenomenon, as mice and rats with TBI also display increases in sleep post-injury [105,106,108,109]. Secondary restorative mechanisms that are initiated post-injury may promote sleep by increasing inflammation through elevated levels of cytokines, which also promote sleep, and increasing levels of reactive oxygen species (ROS) in the brain. These secondary cellular processes have been hypothesized to induce post-traumatic sleep and, as they continue, may contribute to chronic SWD [108]. In rodent models, however, while increases in sleep time have been recorded into the first week post-injury, the disturbances did not develop into chronic issues [110]. This contradicts the chronic nature of sleep disturbances seen in TBI patients; further investigation is warranted.
Studies utilizing polysomnography have indicated decreases in REM sleep and sleep efficiency, and increases in sleep latency, wake after sleep onset (WASO) and slow-wave sleep, as compared to the general population [104,109,111,112]. Increases in slowwave sleep have also been identified following mild TBI in rodents [109]. Slow-wave sleep characteristics in TBI may be affected by lesions in the basal forebrain, as lesions in that region have been shown to produce electroencephalogram (EEG) slow-waves and coma [113,114]. It should be noted that, in spite of the utilization of objective polysomnography, some inconsistencies between groups do exist; such discrepancies are likely to be influenced by differences in experimental design and patient heterogeneity.
A number of influencing factors such as depression/anxiety, chronicity, injury severity, and aging should be considered when addressing SWD after TBI. TBI patients report significantly higher levels of subjective depression and anxiety, as well as poorer sleep quality than controls [95,104,111,112,115]. The increased levels of depression and anxiety are likely to contribute to SWDs, as similar subjective and objective sleep disturbances are common in patients with depression and no reported history of brain injury [116]. Compounding the depression/anxiety/sleep disturbance conundrum is the factor of pharmacological treatment post-injury, as many drugs commonly prescribed to brain injury patients can cause excessive sleepiness, insomnia, depression and/or anxiety. These factors considered together have a significant effect on reduction in quality of life for these patients [100,117,118,].
Additional variables to consider when addressing SWD after TBI are injury chronicity and injury severity. As mentioned above, SWDs may appear at any point in the recovery continuum; the primary issue is to continue to monitor for these disturbances during the rehabilitative process. Fatigue and post-traumatic hypersomnia have been observed 3-years post-trauma [98]. Although SWDs have been identified in a wide range of injury severities, some samples have identified a worsening of sleep-related complaints and longer sleeptime requirements as injury severity increased [118].
Age is also a critical variable that should be considered when addressing SWDs after TBI, as aging has a profound impact on all aspects of sleep, and correlates with increases in SWDs [119]. Given the effects of age on sleep, it is likely that aging will contribute to, or exacerbate TBI associated SWD; thus, early identification and treatment of SWDs may prevent chronic sleep alterations and/or alleviate age related SWDs. Other important variables to consider are body mass index (BMI) and the patient's sex. These variables, along with age, can provide valuable information on the likelihood of SWD, particularly SDB as increased BMI and the male gender have shown a positive correlation with the presence of SDB [120-122]; however, SDB may be under diagnosed in women due to the possibility of differing symptoms [122].
SWDs impact rehabilitation
Recent research has attempted to highlight the association between TBI and SWD; however, it is a sequelae that remains largely under recognized in clinical settings [123]. For TBI patients, whose cognitive and affective processes are already affected as a result of their injuries, these impairments are particularly concerning and can ultimately decrease the likelihood of a positive rehabilitative outcome.
Disruptions in the normal sleep-wake cycle have been found to negatively impact rehabilitation by increasing negative behavior, decreasing concentration, and increasing the likelihood that patients would stay in bed during sessions [124]. Cognitively, TBI patients show deficits in executive functions including attention, verbal fluency, creativity and planning skills, etc., that may be moderated by secondary variables such as SWD, fatigue and depression [125- 128]. Further, the frontoparietal regions of the brain that control these functions are particularly vulnerable to injury via diffuse axonal injury and focal cortical contusions; the networks in these areas are also disproportionately affected by disruptions in sleep [125,128]. Sleep has also been identified as a requirement for the consolidation of hippocampal dependent memory consolidation, as well as motorskill learning [5,129-131]. Disturbances in sleep for TBI patients can thus interfere with progress that may otherwise be made in these areas during the rehabilitative process. In addition to deficits in rehabilitation performance and cognitive difficulties, SWD have been linked to longer rehabilitative stays [132]. All of these considered together will ultimately affect the ability of patients to reach their full rehabilitative/outcome potential.
SWD within the rehabilitative setting
Knowing the potential consequences of SWDs and the correlation with brain injury, a concerted effort should be made to properly screen, diagnose, and treat these disturbances in the rehabilitative setting in order to improve patient outcome [134]. Screening may include a combination of clinical interviews, sleep diaries, and selfreported questionnaires. This type of self-reported screening may assist with early identification of SWDs in order to combat any age associated changes for TBI patients. During the clinical interview, one can establish important baseline information by documenting pre- and current sleep patterns, comorbid factors that may contribute to SWD (pain, anxiety, depression, etc.), use of prescription and nonprescription medications, use of illicit drugs, and core symptoms of SWD (i.e. snoring, nightmares, limb movements, etc.). In addition to clinical interviews, sleep diaries may be useful for self-monitoring the nature, frequency, and severity of any disturbances in sleep. A number of subjective questionnaires may also be administered, including the commonly used Epworth Sleepiness Scale and the Pittsburgh Sleep Quality Index [135]. Objective measures of SWD, such as the polysomnography, should be used whenever possible, as this measure gives the most accurate depiction of brain, muscle and respiratory activity. Actigraphy may also be used as a more feasible measure, allowing for a relatively simple, non-invasive way to assess sleep-wake cycles over extended periods of time; however, the reliability and accuracy of actigraphy has not yet been fully validated, especially in regards to brain injury [136].
Once any SWDs are identified, the issue then, becomes how to treat the disturbance in the most beneficial, but feasible way. Treatment for SWD's is multifaceted and depends largely on the type of disturbance. Utilizing a combination of the above mentioned screening/diagnostic techniques can aid in better identification of the root-cause of the disturbance, and thus, more appropriate treatment. Common treatment for SDB includes the use of continuous positive airway pressure (CPAP) or bi-level positive airway pressure (BiPAP) machines, which treat apnea by increasing air pressure in the throat in order to keep the airway from collapsing while a person sleeps. Pharmacologically, many options exist: dopamine agonists may be used to treat restless leg syndrome or periodic limb movement disorder; benzodiazepines, anticonvulsants or orexin receptor antagonists for insomnia; stimulants for hypersomnia, etc. There is overlap with these medications, some of which are also used to treat depression and anxiety. Ideally, medications should be used shortterm and ought to be paired with good sleep hygiene and other behavioral treatments (i.e. relaxation training, cognitive therapy, etc.). Sleep hygiene is an intervention that can be implemented in the rehabilitative setting. Some examples of effective strategies may include behavioral modifications such as limiting day time naps, promoting aerobic exercise and exposure to natural light when possible, as well as avoiding stimulants close to bedtime (caffeine, nicotine, etc.).
In the rehabilitative setting, other interventions that may be utilized include forms of light therapy and counseling. Exposure to forms of light, red light and near infrared light therapy have been shown to reduce sleepiness and improve mood in healthy adult populations and may also prove useful for patients with TBI [137- 139]. Counseling may provide a beneficial support system for patients with TBI who are experiencing disruptions in sleep, especially if depression/anxiety is thought to be the basis of the SWD. Keep in mind that proper treatment may, and often does, require a mixture of treatment paradigms. Regardless of the chosen intervention, feasibility may be limited when dealing with the brain-injured population. Adherence to CPAP use, medications, light therapy etc. should be closely monitored.
Interplay between Neuroendocrine Function and Sleep
The hypothalamus is a key regulator of both the neuroendocrine system and sleep-wake cycles. The hypothalamus controls the release of hormones from the pituitary gland as well as hypocretin/orexin release to promote wakefulness. Many hormones, such as growth hormone and cortisol, are released during specific stages of sleep, therefore, disruptions in sleep can negatively affect hormone release. In fact, hormone release is frequently decreased in individuals with sleep disorders such as obstructive sleep apnea [140-142]. Additionally, issues such as increased abdominal adiposity and BMI are present in both patients who have hormone deficiencies and sleep apnea. Similarly, emotional dysregulation, in the forms of depression and anxiety, are also clearly influenced by hormones and sleep. It is evident that alterations in one of these systems will ultimately have an impact on the other. These examples illustrate the bidirectional interplay between sleep and hormones and further the notion that it is important to evaluate sleep and neuroendocrine functioning together during the post-acute rehabilitation period.
Conclusion
Neuroendocrine and sleep disorders have not always been appropriately considered and addressed in the context of rehabilitation, possibly to the detriment of patients. Both sleep and neuroendocrine disorders can have long lasting, but sometimes subtle effects on recovery, patient outcomes and ultimately quality of life. With limited interventions available following TBI, these two areas seem to represent fertile territories for further investigation and intervention.
References